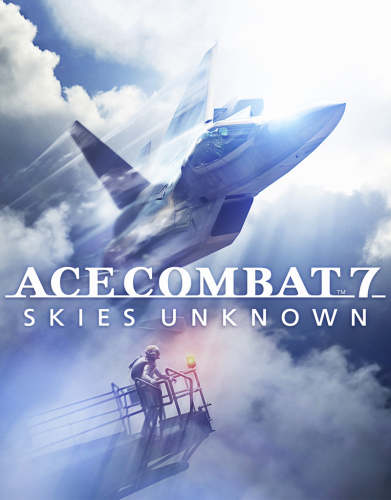 Year of release : 1 Feb. 2019
Genre: Action / Simulator
Developer: BANDAI NAMCO Studios
Publisher : BANDAI NAMCO Entertainment
Platform : PC
Publication type : RePack
Interface language : Russian / English / MULTi13
Voice Language: English, Japanese
Game version : v1.9.0.8 – No Denuvo – 17.11.2021
Tablet: Present (CODEX / 0xdeadc0de)
SYSTEM REQUIREMENTS:
Minimum system requirements:
– Requires 64-bit processor and operating system
– OS: Windows 7/8 / 8.1 / 10
– Processor: Intel Core i3-7100
– RAM: 4 GB of RAM
– Video card: NVIDIA GeForce GTX 750Ti (2GB), DirectX 11
– Disk space: 60 GB
GAME DESCRIPTION:
Become an ace pilot and soar through photorealistic skies with full 360 degree movement; down enemy aircraft and experience the thrill of engaging in realistic sorties! Aerial combat has never looked or felt better!
Project Aces aims to revolutionize the sky with this entry in the series, offering an experience so immersive it feels like you're piloting an actual aircraft! Weather and the environment affect your aircraft and the HUD, adding a sense of extreme realism never felt before in a flight combat game. Epic dogfights await!
Purchase ACE COMBAT™ 7: SKIES UNKNOWN and get the playable F-104C: Avril DLC as a bonus.
ACE COMBAT™ 7: SKIES UNKNOWN Deluxe Edition includes the full ACE COMBAT™ 7: SKIES UNKNOWN game and six additional content packs eligible to the Season Pass.
Deluxe Edition Bonus:
– 8 emblems (Aquila, Aquila: Low Vis., Wardog, Wardog: Low Vis., Garuda, Garuda: Low Vis., Gryphus, Gryphus: Low Vis.)
Repack Features
Based on
– Ace.Combat.7.Skies.Unknown.Deluxe.Edition-CODEX ISO
– Ace.Combat.7.Skies.Unknown.Deluxe.Edition.Update.v1.9.0.8.incl.DLC-CODEX
– Ace Combat 7: Skies Unknown Steamworks Fix (0xdeadc0de) enables Multiplayer play thanks to kevinpanini
Game Version v1.9.0.8 – No Denuvo – 17.11.2021
DLCs
868310=ACE COMBAT 7: SKIES UNKNOWN – ADF-11F Raven Set
868311=ACE COMBAT 7: SKIES UNKNOWN – ADF-01 FALKEN Set
868312=ACE COMBAT 7: SKIES UNKNOWN – ADFX-01 Morgan Set
929100=ACE COMBAT 7: SKIES UNKNOWN – Unexpected Visitor
929101=ACE COMBAT 7: SKIES UNKNOWN – Anchorhead Raid
929102=ACE COMBAT 7: SKIES UNKNOWN – Ten Million Relief Plan
929103=ACE COMBAT 7: SKIES UNKNOWN – F-4E Phantom II + 3 Skins
929104=ACE COMBAT 7: SKIES UNKNOWN – 8 Popular Squadron Emblems
929105=ACE COMBAT 7: SKIES UNKNOWN – Music Player Mode
929106=ACE COMBAT 7: SKIES UNKNOWN – Season Pass
1421540=ACE COMBAT 7: SKIES UNKNOWN – ASF-X Shinden II Set
1421550=ACE COMBAT 7: SKIES UNKNOWN – XFA-27 Set
1421551=ACE COMBAT 7: SKIES UNKNOWN – CFA-44 Nosferatu Set
1421552=ACE COMBAT 7: SKIES UNKNOWN – 25th Anniversary Skin Set
1421553=ACE COMBAT 7: SKIES UNKNOWN – 25th Anniversary Emblem Set
1454770=ACE COMBAT 7: SKIES UNKNOWN – 25th Anniversary DLC – Original Aircraft Series Set
1561360=ACE COMBAT 7: SKIES UNKNOWN – 25th Anniversary DLC – Experimental Aircraft Series Set
1561361=ACE COMBAT 7: SKIES UNKNOWN – F-16XL Set
1561362=ACE COMBAT 7: SKIES UNKNOWN – F-15 S/MTD Set
1561363=ACE COMBAT 7: SKIES UNKNOWN – FB-22 Strike Raptor Set
1561364=ACE COMBAT 7: SKIES UNKNOWN – 25th Anniversary Skin Set II
1561365=ACE COMBAT 7: SKIES UNKNOWN – 25th Anniversary Emblem Set II
1692460=ACE COMBAT 7: SKIES UNKNOWN – 25th Anniversary DLC – Cutting-Edge Aircraft Series Set
1692462=ACE COMBAT 7: SKIES UNKNOWN – F/A-18F Super Hornet Block III Set
1692463=ACE COMBAT 7: SKIES UNKNOWN – F-2A -Super Kai- Set
1692464=ACE COMBAT 7: SKIES UNKNOWN – MiG-35D Super Fulcrum Set
1692465=ACE COMBAT 7: SKIES UNKNOWN – 25th Anniversary Skin Set III
1692466=ACE COMBAT 7: SKIES UNKNOWN – 25th Anniversary Emblem Set III
Language :
– Interface language: English, French, Italian, German, Spanish – Spain, Spanish – Latin America, Portuguese-Brazil, Polish, Russian, Simplified Chinese, Traditional Chinese, Korean, Japanese
– Audio: English, Japanese
– Voice Language can be changed in game settings
– Interface language can be changed in Ace Combat 7 Skies Unknown Deluxe Edition Engine Binaries ThirdParty Steamworks Steamv139 Win64 in the steam_emu.ini file
Repack Size : 36.7 GB
Final Size : 59.3 GB
Lossless repack , Nothing removed OR re-encoded
Install Time : 5 – 15  mins
Credits : Razor12911 for XTool library
Greetings : ElAmigos, KaOsKrew, FitGirl, Masquerade
Repack By DODI
PLZ SEED , DONT HIT & RUN
Multiplayer
– Launch the game via Ace7Game.exe
– Connection: Accept an invitation from a friend or go to Multiplayer -> Match -> Search for a room
– Server creation: Multiplayer -> Match -> Create a room
Note:
Joining to the server for the first time may not always works. You need to wait for the server to setup correctly before joining
Game Support Channel – Install errors and solutions for all repackers
Download Ace Combat 7: Skies Unknown – Deluxe Edition (v1.9.0.8 + All DLCs + Online Multiplayer + MULTi13) –