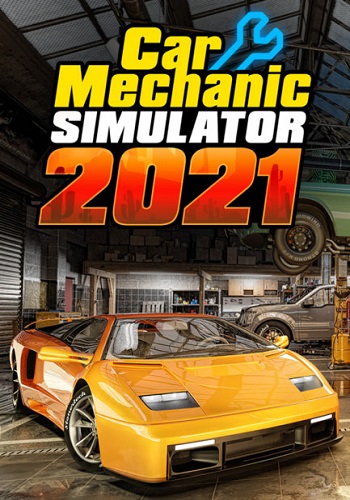 TITLE: Car Mechanic Simulator 2021
GENRE: Indie, Racing, Simulation
DEVELOPER: Red Dot Games
PUBLISHER: PlayWay S.A.
FRANCHISE: PlayWay S.A., Car Mechanic Simulator
RELEASE DATE: 11 Aug, 2021
Description
Work your way to a service empire. Get your hands dirty in a highly realistic simulation game that pays major attention to details. Pay a visit to a new Auction house and buy cars in various conditions. Expand your range of services by investing in a new work space and equipment.
Product features
– 72 Cars to fix
– Over 4000 unique parts
– An infinite number of randomly-generated orders
– Car Auctions
– Barn finds
– Junkyard hunts
– Handcrafted story missions
– Skills and garage upgrade system
– Car tuning
– Endless gameplay
– Race track with time trial
New to Car Mechanic Simulator 2021
– Car Fluids
– Car Wash with new grime-removing machines
– Spacious open plan garage
– New damage type for body parts – dent
– Paintable mechanical car parts
– New engine sounds
– Minigames
– Brake lathe tool
– Quality upgrade system
– Fuseboxes
– New Parking System
– Salvage Auctions
– Revised part-examine mode
– Visual customization body parts
– Car Configurator
– Rusted bolts
Repack Features
Based on Car.Mechanic.Simulator.2021-DOGE ISO Release: wow-car.mechanic.simulator.2021.iso (12.2 GB)
DLCs
1685720=Car Mechanic Simulator 2021 – Nissan DLC
1685721=Car Mechanic Simulator 2021 – Electric Car DLC
Language : MULTi14
Language can be changed in the game menu
Repack Size : 8.7 GB
Final Size : 21 GB
NOTHING is cut, NOTHING is recoded
Installation time : 3 – 7 mins
Repack by DODI
PLZ SEED , DONT HIT & RUN
Request a repack
https://dodirepacks.org/requests/
Download Car Mechanic Simulator 2021 + Starter Bundle (2 DLCs + MULTi14) –