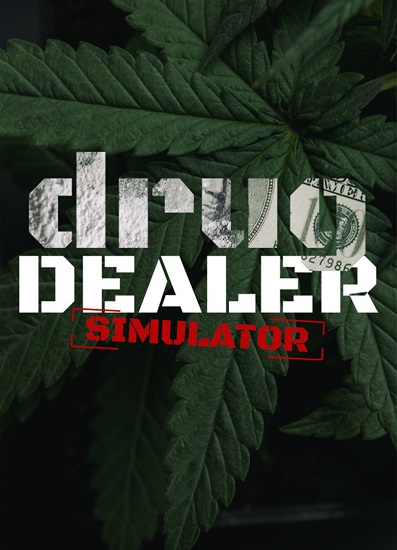 Release Date : April 16, 2020
Genre: Simulation | Action | Indie | Adventure | Crime
Developer: FYQD-StudioByterunners Game Studio
Publisher : Movie Games SA, PlayWay SA
Platform : PC
Publication Type : RePack
Interface language : Russian / English / MULTi10
Voice Language: English
Game Version : v1.0.8.5 – Sewer Dealer Bro Update
Tablet: Present (CODEX)
SYSTEM REQUIREMENTS:
OS: Windows 7 64-bit or later
Processor: i5-2500 3.30 GHz
RAM: 8 GB RAM
Video card: NVIDIA GeForce 780 GTX or AMD Radeon Radeon R7 260X series card or higher
Disk Space: 15 GB
GAME DESCRIPTION:
Want to build a criminal empire without going to jail and not suffering the pangs of conscience? PLAY A SIMULATOR!
Now you can safely step on the dark path of drug trafficking!
Start Small and DEVELOP!
Start your story in a small dirty apartment to gain power over a vast territory, find accomplices and manage a very dangerous business. Organize your street business or become a ruthless gangster – it all depends on you!
But be careful! Nothing comes easy in the criminal world ..
Additional Game Information
Get smuggled from various cartels, avoid the police, organize shelters. Sell small lots to customers or make big deals with gangs.
Remember, you need to be smart and cunning. Enemies are waiting around every corner, and drug control never sleeps.
Already scared? And here in vain. Who does not risk, he does not drink champagne.
In this world, not only you want to receive power, money and respect. Be careful – you can either acquire powerful allies, or make dangerous enemies … or both. Do not fool customers … too often, collaborate with the right people and don't get caught, then you can live long enough to spend your fortune!
Why do we need money if it cannot be spent, right? Use the profits to expand your gang, buy new equipment, bribe people, hire or just … GOOD FUN!
Guns, drugs and rock and roll … or something like that.
Game features
– Receive smuggling from cartels; – Safely get to your shelter with goods under your armpit.
– Create your own recipes and divide the substances into doses, preparing the goods for sale
– To establish sales, starting with single sales to drug addicts and ending with wholesale transactions with local gangs
– Strategically avoid police patrols and drug control ambushes
– Build influence and expand territory. Hire or bribe people, make deals with gangsters or guns to pave the way for power
– Develop your business, invest money and deal with new dangers and dilemmas, climbing the criminal ladder

Repack Features
Based on Drug.Dealer.Simulator.Sewer.Dealer.Bro-CODEX Iso Release: codex-drug.dealer.simulator.sewer.dealer.bro.iso (7.3 GB)
Game version: v1.0.8.5 – Sewer Dealer Bro Update
Language : MULTi10
Audio : English
language can be changed in the game settings menu
Repack Size : 4.6 GB
Final Size : 8 GB
Lossless repack , Nothing removed OR  re-encoded
Install Time : 2 – 4 mins
Repack By DODI
PZ SEED , DONT HIT & RUN
Request a repack
https://dodirepacks.org/requests/
Download Drug Dealer Simulator (v1.0.8.5 – Sewer Dealer Bro Update + MULTi10) –