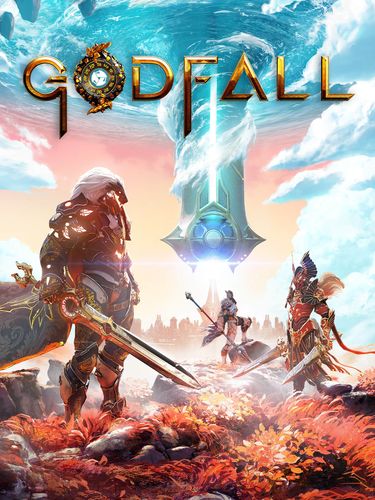 Release Date : 12 November 2020
Genre: Action / RPG / 3D / 3rd Person
Developer: Counterplay Games
Publisher : Gearbox Publishing
Platform : PC
Publication type : RePack
Interface language : English, MULTi10
Voice Language: English
Game Version: v2.4.54
Tablet: sewn (0xdeadc0de)
SYSTEM REQUIREMENTS:
Minimum system requirements:
OS: Windows 10 64-bit
Processor: Intel Core i5-6600 or AMD Ryzen 5 1600
RAM: 12 GB
Video card: Nvidia GeForce GTX 1060, 6 GB | AMD Radeon RX 580, 8 GB
DirectX: Version 11
Disk space: 45 GB
GAME DESCRIPTION:
Eperion is on the brink of destruction. You are the last of the Valorian Knights, god-like warriors capable of donning the legendary armor of valor, making them an invincible martial artist. Travel through the kingdoms of the elements full of dangerous enemies, and challenge the distraught god Macros, who sits on top of the world. Conquer the world of Godfall – an innovative RPG game with elements of close combat, slasher and collecting items.
Game features:
Travel an exotic world – from the reefs of the Kingdom of Water soaring in the clouds to the kingdom of Earth hidden in the depths of the crimson forests
Master five weapon classes with unique mechanics and a huge variety of swords, spears, war hammers and twin blades
Develop, learn new skills and find legendary weapons endowed with destructive effects
· Unlock 12 Armor of Valor. In this divine, constellation-inspired armor, you will crush anyone who gets in your way
Demonstrate your skills in the Tower of Trials and fight the strongest opponents for valuable rewards
How to install
1- Run the installer as administrator
2- Click on page
3- Press the up arrow on your keyboard
4- Click Install
5- Click Continue
6- Select installation destination
7- Click Next
8- Select component
9- Install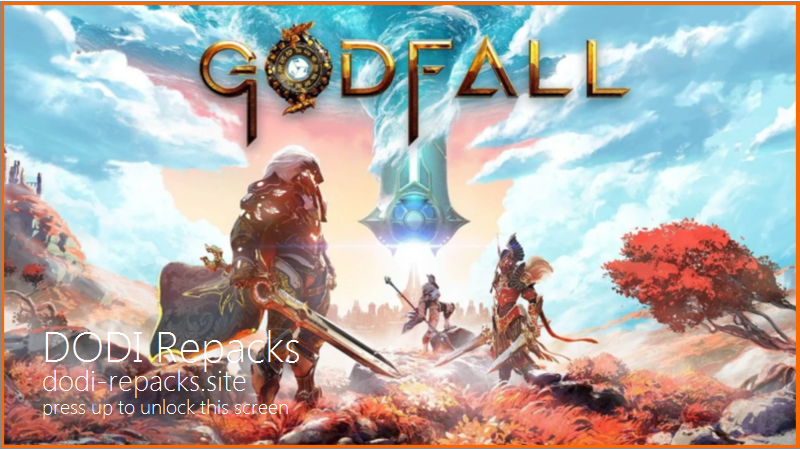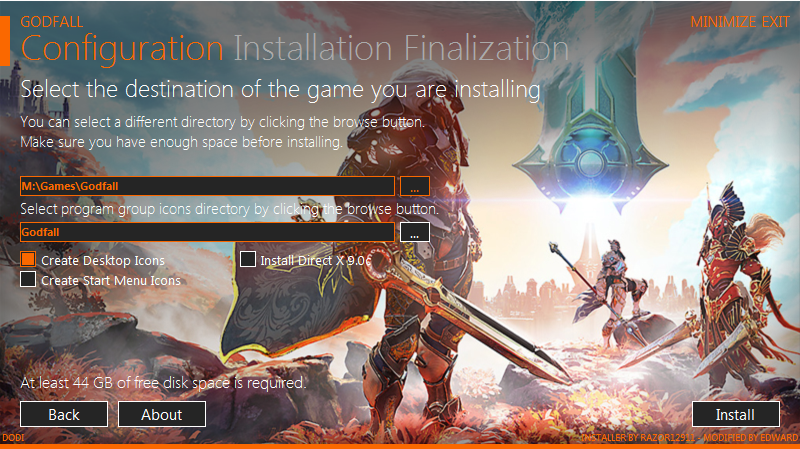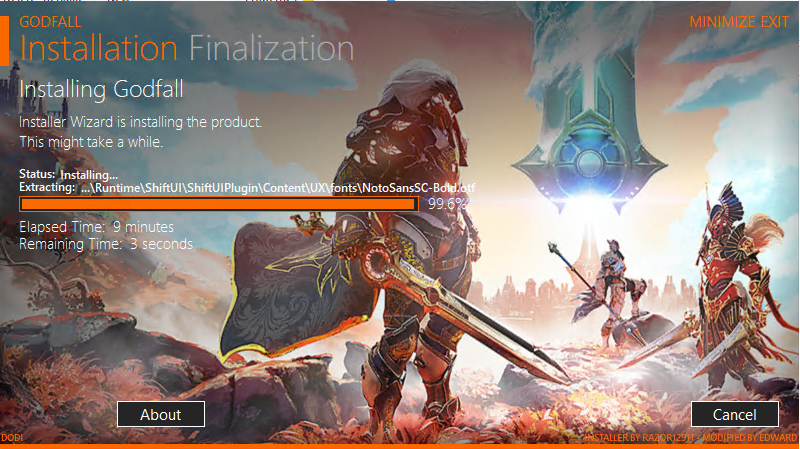 Repack Features

Based on EGS Release + 0xdeadc0de Online-Fix
Game Version: v2.4.54
Language : Multi10
Audio: English
Repack Size : 16.5 GB
Final Size : 44 GB
NOTHING is cut, NOTHING is recoded
Installation time  6 – 10 mins
Repack by DODI
PLZ SEED , DONT HIT & RUN
Instructions
1. Create a new dummy Epic Games account (to avoid bans)
2. Download and install the Epic Games Launcher
3. Log into the launcher with your new dummy account.
4. Add Hello Neighbor Modding Tools to your game library
5. Use launcher.exe from the main Godfall game folder.
5 B. If the game does not start automatically, run Hello Neighbor modding tools from the launcher, you must run launcher.exe at least once before doing so.
6. Once launched, the game will open your web browser, where it will ask you to authorize the linking of your epic games account, which you must accept.
You may have to press alt-tab while the game is open to get to the browser.
Request a repack
https://dodirepacks.org/requests/
Download Godfall (v2.4.54 + MULTi10) –