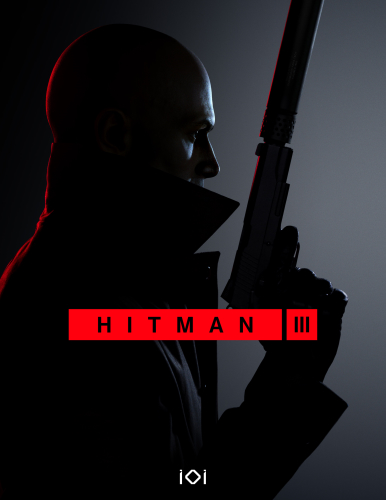 this release includes Hitman 1, Hitman 2 and Hitman 3
Year of release : 20 Jan. 2021
Genre: Action / Stealth / 3rd Person
Developer: IO Interactive A / S
Publisher : IO Interactive A / S
Platform : PC
Publication Type : Repack
Interface language : Russian, English, MULTi9
Voice language: English
Version : v3.100 – Update 13
Tablet: Present (CODEX Crackfix)
SYSTEM REQUIREMENTS:
Minimum system requirements:
– Requires 64-bit processor and operating system
– OS: Windows 10
– Processor: Intel Core i5-2500K / AMD Phenom II X4 940
– RAM: 8 GB of RAM
– Video card: NVIDIA GeForce GTX 660 / Radeon HD 7870, DirectX 12
– Disk space: 65 GB
GAME DESCRIPTION:
Death is waiting. Agent 47 returns to HITMAN 3, the spectacular conclusion to the World of Assassins trilogy.
Game features:
• In HITMAN 3, the ruthless professional Agent 47 returns for the most important contracts of his career, where every murder changes the world. Embark on an exciting adventure in the World of Assassins and find out how the story of Agent 47 will end. Death awaits.
• Complete contracts around the world on thoughtful maps with countless possibilities. IOI's legendary Glacier technology will immerse you in the world of HITMAN 3, where the story is completely dependent on the player's actions, and each playthrough is truly unique.
• HITMAN 3 is a great occasion to once again play every part of the "World of Assassins" trilogy. If you already have HITMAN 1 and HITMAN 2, you can load the levels into HITMAN 3 from there for free, and your achievements from HITMAN 2 will be copied to HITMAN 3 immediately after the release of the new part.
How to install
1- Run the installer as administrator
2- Click on the page
3- Press the up arrow on your keyboard
4- Click Install
5- Click Continue
6- Select installation destination
7- Click Next
8- Select a component
9- Install
Repack Features
this repack includes Hitman 1, Hitman 2 and Hitman 3
Based on HITMAN 3 [3.100] (IO Interactive AS) (RUS/ENG/MULTi9)- InsaneRamZes
Game version : v3.100 – Update 13
DLCs
1829580=HITMAN 3 – Seven Deadly Sins Act 1: Greed
1829581=HITMAN 3 – Seven Deadly Sins Act 2: Pride
1829582=HITMAN 3 – Seven Deadly Sins Act 3: Sloth
1829583=HITMAN 3 – Seven Deadly Sins Act 4: Lust
1829584=HITMAN 3 – Seven Deadly Sins Act 5: Gluttony
1829585=HITMAN 3 – Seven Deadly Sins Act 6: Envy
1829586=HITMAN 3 – Seven Deadly Sins Act 7: Wrath
1829590=HITMAN 3 – Access Pass: HITMAN 2 Expansion
1829591=HITMAN 3 – Deluxe Pack
1829592=HITMAN 3 – Access Pass: HITMAN 2 Standard
1829593=HITMAN 3 – Access Pass: HITMAN 1 Complete First Season
1829594=HITMAN 3 – VR Access
1829595=HITMAN 3 – Access Pass: HITMAN 1 GOTY Upgrade
1829596=HITMAN 3 – Trinity Pack
1829600=HITMAN 3 – Carpathian Mountains
1829601=HITMAN 3 – Mendoza
1829602=HITMAN 3 – Chongqing
1829603=HITMAN 3 – Berlin
1829604=HITMAN 3 – Dartmoor
1829605=HITMAN 3 – Dubai
1843460=HITMAN 3 – Access Pass: HITMAN 1 GOTY Edition
Language : MULTi9
Audio : English
You can change the language in game settings
Repack Size : 51.7 GB
Final Size : 64.2 GB
Lossless repack , Nothing removed OR re-encoded
Install Time : 10 – 20  mins (Based on your PC)
Credits : Razor12911 for XTool library
Greetings : ElAmigos, KaOsKrew, FitGirl, Masquerade
Repack By DODI
PZ SEED , DONT HIT & RUN
Request a repack
https://dodirepacks.org/requests/
Download HITMAN 3 / Hitman Trilogy – Deluxe Edition (v3.100 – Update 13 + DLCs + MULTi9) (Hitman 1 + Hitman 2) –