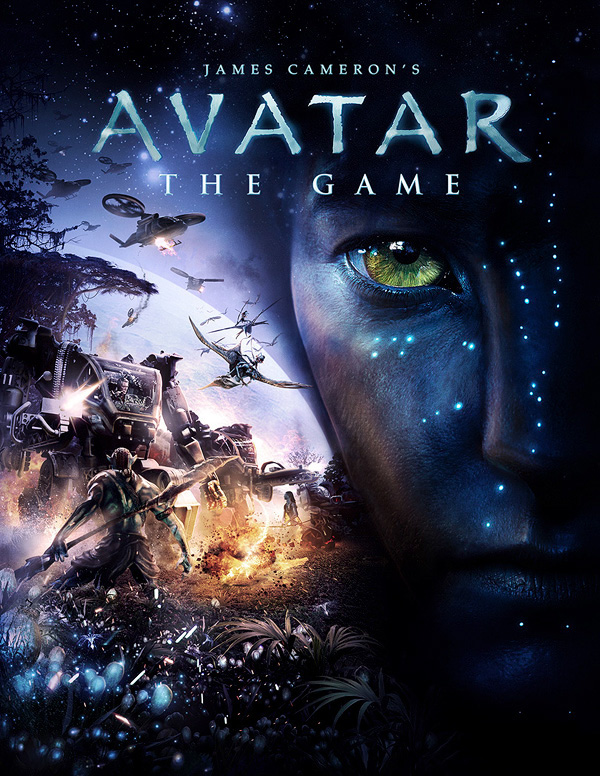 Title: James Cameron's Avatar: The Game
Release date: December 1, 2009
Engine: Dunia; Jade
Composer: Chance Thomas
Platforms: Microsoft Windows
Developers: Ubisoft, Gameloft, Ubisoft Montreal
Publishers: Ubisoft, Fox Interactive, Gameloft
In a distant corner of the universe, a devastating conflict is about to erupt between two very different worlds. On the planet of Pandora reside an indigenous people known as the Na'vi. When the Na'vi find themselves engaged in a struggle with the RDA Corporation, a space-faring consortium in search of valuable resources, it sets the stage for a conflict unlike any the universe has seen before. Step into a dazzling world from the imagination of James Cameron and take your stand in the battle to determine the fate of a civilization.
James Cameron's Avatar: The Game allows you to step inside the world of the feature film and go deep into the heart of Pandora and its people. Choose to fight for either RDA or the Na'vi, arming yourself with any of dozens of customizable weapons and a variety of clan-specific skills. Acquire new skills as you advance through the game, giving your all in the epic battle for a planet and a people.
Key Game Features:
Become immersed in the world of the Avatar feature film, viewing James Cameron's universe from your own perspective
Take your stand in a raging conflict, fighting either for the indigenous Na'vi or the resource-hunting RDA Corporation
Arm yourself with any of more than 60 total RDA and Na'vi weapons, customizing them for your own use
Prepare yourself for battle by choosing any of 20 skills for each clan
Design your own character and acquire new skills as you make your way through the game
Participate fully in the conflict, even driving all the vehicles and riding the animals
Broaden the field of battle in online multiplayer gameplay
Repack Features

Game updated to v1.0.1.0
Language : English
Repack Size : 2.2 GB
Final Size : 4 GB
Lossless repack , Nothing removed OR re-encoded
Install Time : 1 – 2  mins
Repack By DODI
PLZ SEED , DONT HIT & RUN
Request a repack
https://dodirepacks.org/requests/
Download James Cameron's Avatar: The Game –