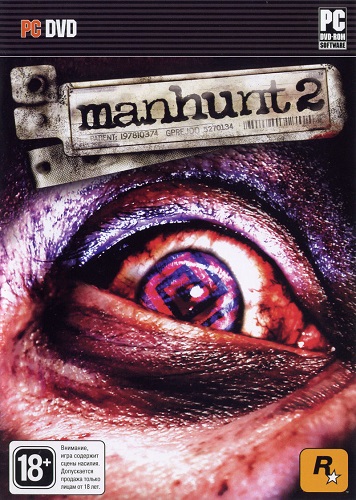 System Requirements
• Operating system: Windows XP / Windows Vista / Windows 7 / Windows 8 / Windows 10
• Processor: Intel Pentium IV 1.8 GHz or AMD Athlon 64 2600+
• RAM: 512 MB
• Video card: with 128 MB of video memory
• Sound device: DirectX compatible
• Hard disk space: 5 GB
An experiment at a secret research facility has gone catastrophically wrong . Daniel Lamb and Leo Kasper are the only surviving subjects. The Pickman Project will stop at nothing to hunt them down and stop the truth from getting out…
Demented screams echo around the dark asylum that has caged you for the last six years. You open your eyes. A white-coated body slumps to the floor through your shaking hands. A bloody syringe slips from your arm. Waves of confusion and paranoia crash over you. You have no idea who you are or how you got here…
The door to your cell is open. One choice. Once chance. They took your life. Time to take it back…
Game features:
A dramatic plot with the participation of two heroes – the maniac Daniel Lamb and the experienced cold-blooded killer Leo Kasper, each of whom has their own style of behavior.
A large selection of weapons, as well as a variety of ways to use it.
Various options for passing.
Unique graphic style and realistic soundtrack.
Mods used

Anti-Aliasing & Ambient Occlusion
Manhunt 2 HD Remake (HD mod)
Manhunt 2 HD Remastered Beta (AiO mod)
Extended Executions
Remastered PS2 execution audio
Extended Executions with Interactive Controls
Beta Weapons
Enhanced blood effects
Global Animation files
PluginMH2
Streaming Memory Patch: Allows to adjust streaming memory limit allowing for higher quality or more content.
60 FPS Patch: Uncaps framelimiter to allow 60 fps gameplay.
Three Level Firearms Executions: Allows firearms to perform all 3 levels of executions.
Clean Headshots: Disables automatic head explosion with any firearm and locks this feature to Shotguns.
Decals Fix: Fixes decals disappearing as soon as they collide with something.
Camera Shake: Allows to disable constant camera floating.
Legal Screen Skip: Speeds up boot time by disabling legal screen.
Rats: Forces rats (cockroaches) to appear in certain levels.
Debug Menu (simple trainer)
CameraPatch:
Allows the player for a proper Y-axis camera movement in 3rd person like in Manhunt 1
Replaces Wii firearms crosshair with a proper PC one
Fixes guns aiming-mode delay
FMV replacements:
The goal is to make the FMVs flow better with the game
With additional credits information and resource files to match Daniel's bloody FMV state with the subsequent level start
(Daniel's missing facial speech animations in Honey Pot are caused by his model being the clean one instead of the bloody one, which is fixed here)
Static Camera:
Removes the shaking of the camera
Remove red filter:
Without the need to disable stereo mode
Ultimate-ASI-Loader:
Needed to get any mod working
Repack Features

Based on Manhunt 2 HD Executions Extended (MULTI-6) highly modded By onetimer23
(Anti-Aliasing & Ambient Occlusion, HD Remake, Extended Executions, PluginMH2, CameraPatch, FMV replacements)
A Separated Russian Text available after install
Language : English, French, Italian, German, Spanish, Russian
Audio: English
Language can be changed in game settings menu
Repack Size : 3.16 GB
Final Size : 5 GB
NOTHING is cut, NOTHING is recoded
Installation time : 1 – 2 mins
Repack by DODI
PLZ SEED , DONT HIT & RUN
Request a repack
https://dodirepacks.org/requests/
Download Manhunt 2 HD Executions Extended Edition (Highly Modded + MULTi6) –