Release Date : June 1, 2012
Genre: Action (Shooter) / 3D / 3rd Person
Developer: Rockstar Vancouver
Publisher : Rockstar Games
Platform : PC
Publication Type : RePack
Interface language : Russian / English / MULTi10
Voice Language: English
Game Version v1.0.0.216
Tablet: Present (Mr_Goldberg)
SYSTEM REQUIREMENTS:
Operating System: Windows 7 / Windows 8.1 / Windows 10;
Processor: Intel Core 2 Duo 3.0 GHz
RAM: 2 GB;
Video card: NVIDIA 8600 GT with 512 MB of video memory / ATI Radeon HD 3400 with 512 MB or better. ;
Sound Card: Sound device compatible with DirectX® 11
Free hard drive space: 33 GB
GAME DESCRIPTION:
Max Payne experienced a lot: his family and friends were dying before his eyes, and these tragedies left an indelible mark on his soul. He left the police, became addicted to drinking and painkillers, more and more immersed in the abyss of despair. In an attempt to escape from his past, Max moves to Brazil and becomes the bodyguard of a wealthy real estate dealer from Sao Paulo – Rodrigo Branco. But events unfold in such a way that Max finds himself on the streets of an unfamiliar city face to face with mortal danger. He must survive – and find out what is happening. The latest in-game " mechanics " allowing for extremely accurate shooting, advanced effects of time dilation (Bullet Time®) and shooting in a jump (Shootdodge ™), the Euphoria character behavior system created by Natural Motion,
Game features
– Like in the movies. The unique combat scenes of Max Payne 3 are created due to advanced technologies: the Euphoria physical system, the proprietary time dilation Bullet Time and the "smart" Bullet-Cams camera. No pre-calculated animation – Max moves around, dodges bullets and overcomes obstacles in full accordance with the environment and situation, and opponents "honestly" react to every shot.
– God saves man, who save himself. One of the features of Max Payne 3 is the shelter system, which introduces a strategic element into the shootings and allows players to act according to the situation in any new battle.
– If a friend was suddenly. A significant role in Max Payne 3 is assigned to the partners and opponents of the hero. Hundreds of hours of video were recorded to create characters on the motion capture site, and this allowed each shootout, each episode of the game to be truly unique.
– In the style of Rockstar. Everything in Max Payne 3 is worked out to the smallest detail. Shooting does not pass without a trace: each fired bullet affects the appearance of the level, perspiration appears on Max's face and body in the heat of battle, blood oozes from opponents' wounds. The detail of the weapon is incredible: the trigger works, the shutter clicks, the shells pop out of the chamber.
– Heroes do not leave. The role of Max Payne was played by James McCaffrey, well known to fans of the series, who voiced the detective in the original dilogy. However, in Max Payne 3, his role was not limited to just one voice – James gave Max his appearance, and also performed in an acting role on the motion capture site.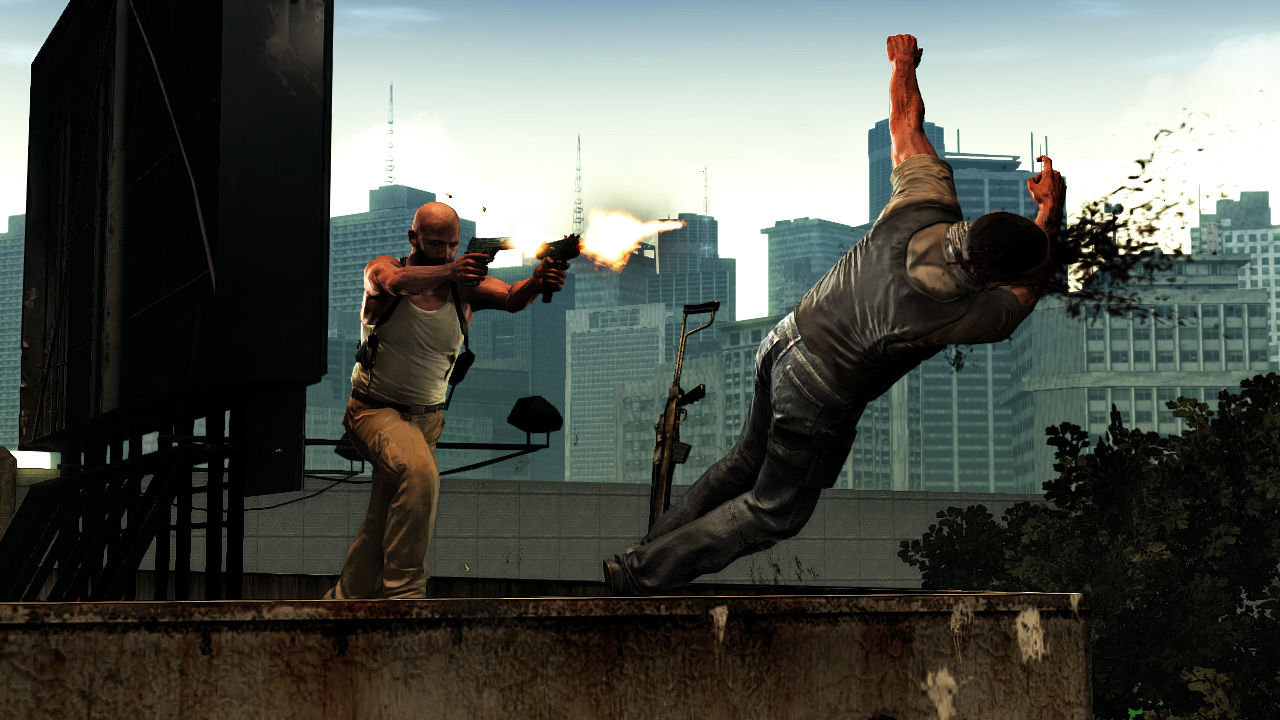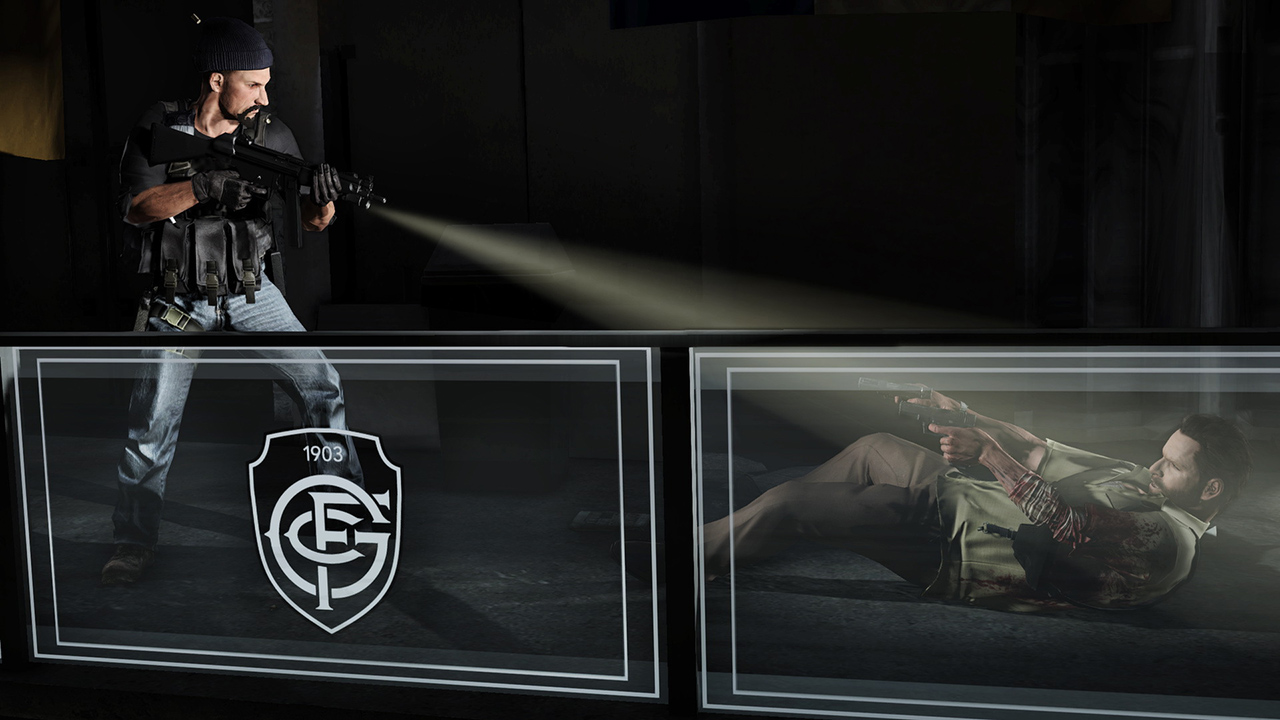 How to install
1- Run the installer as administrator
2- Click on the page
3- Press the up arrow on the keyboard
4- Click Install
5- Click Continue
6- Select installation destination
7- Click Next
8- Select a component
9- Install
Repack Features

Based on Steam-Rip from = nemos = (33 GB)
The game was downloaded 03/23/2020 and is completely identical to the activated licensed copy of the game on Steam
Max_Payne_3.CrackOnly.Mr_Goldberg applied
Game Version 1.0.0.216
All DLCs included
Max Payne 3: Cemetery Map
Max Payne 3: Classic Max Payne Character
Max Payne 3: Deadly Force Burst
Max Payne 3: Deathmatch Made In Heaven Pack
Max Payne 3: Hostage Negotiation Pack
Max Payne 3: Local Justice Pack
Max Payne 3: Painful Memories Pack
Max Payne 3: Pill Bottle Item
Max Payne 3: Silent Killer Loadout Pack
Max Payne 3: Special Edition Pack
Although all Multiplayer DLCs included but you can't play them with cracked version
Languages: MULTi10
Audio: English
Language is selected according to your system
Repack Size : 14 GB
Final Size : 33 GB
Lossless repack , Nothing removed OR re-encoded – Game archives are not opened
Install Time : 30 – 50 mins
Repack By DODI
PLZ SEED , DONT HIT & RUN
Request a repack
https://dodirepacks.org/requests/
Download Max Payne 3: Complete Edition (v1.0.0.216 + All DLCs + MULTi10) –