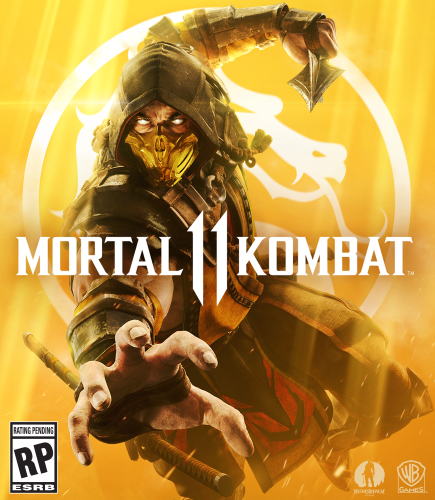 Mortal Kombat 11 – Premium Edition (V0.318-29-1000029-CL197487 / 09.29.2020 + All DLCs + MULTi12) (From 70.6 GB) (Super Fast Install)

Year of release : 23 apr. 2019
Genre: Action / Fighting
Developer: NetherRealm Studios, QLOC, Shiver.
Publisher : Warner Bros Interactive Entertainment
Platform : PC
Publication type : RePack
Interface language : Russian / English / MULTi12
Voice language: English, MULTi6
Version: v0.318-29-1000029-CL197487
Tablet: Present (EMPRESS)
SYSTEM REQUIREMENTS:
Minimum system requirements:
– Requires 64-bit processor and operating system
– OS: 64-bit Windows 7 / Windows 10
– Processor: Intel Core i5-750, 2.66 GHz / AMD Phenom II X4 965, 3.4 GHz or AMD Ryzen ™ 3 1200, 3.1 GHz
– RAM: 8 GB of RAM
– Video card: NVIDIA® GeForce ™ GTX 670 or NVIDIA® GeForce ™ GTX 1050 / AMD® Radeon ™ HD 7950 or AMD® Radeon ™ R9 270
– DirectX: Version 11
– Network: Broadband internet connection
– Disk space: 104 GB
GAME DESCRIPTION:
Mortal Kombat 11 is the sequel to the iconic fighting game series Mortal Kombat, in which players will be able to customize their fighters through the new Custom Character Variations system. The new graphics engine will move you into the thick of the battles, making you literally feel every breaking bone and shaved eyes flying out of you.
Mortal Kombat 11 features classic fighters as well as the sequel to a cinematic epic saga that has been developing for 25 years.
Premium Edition
MK is back! And this is the best version of the iconic franchise.
Pre-order to play as Shao Kahn!
MK11 Premium Edition includes:
• The main game
• Combat set
The combat set includes:
• 6 characters of downloadable content
• 1 week early access to DLC characters
• 7 skins
• 7 sets of equipment
Create fighters to your liking. The new graphics engine gives a feeling of absolute reality. An army of new and classic fighters and best-in-class story mode.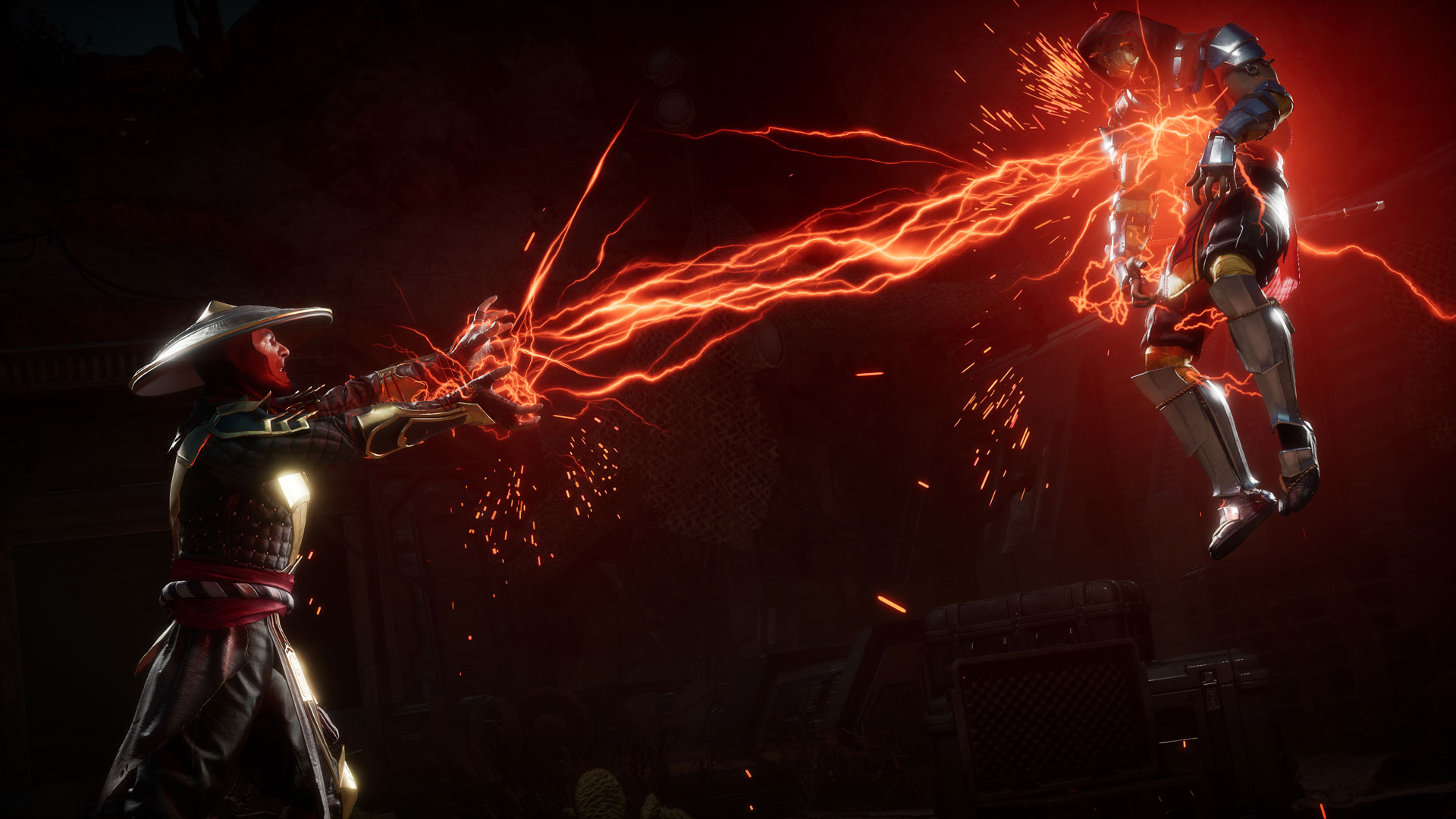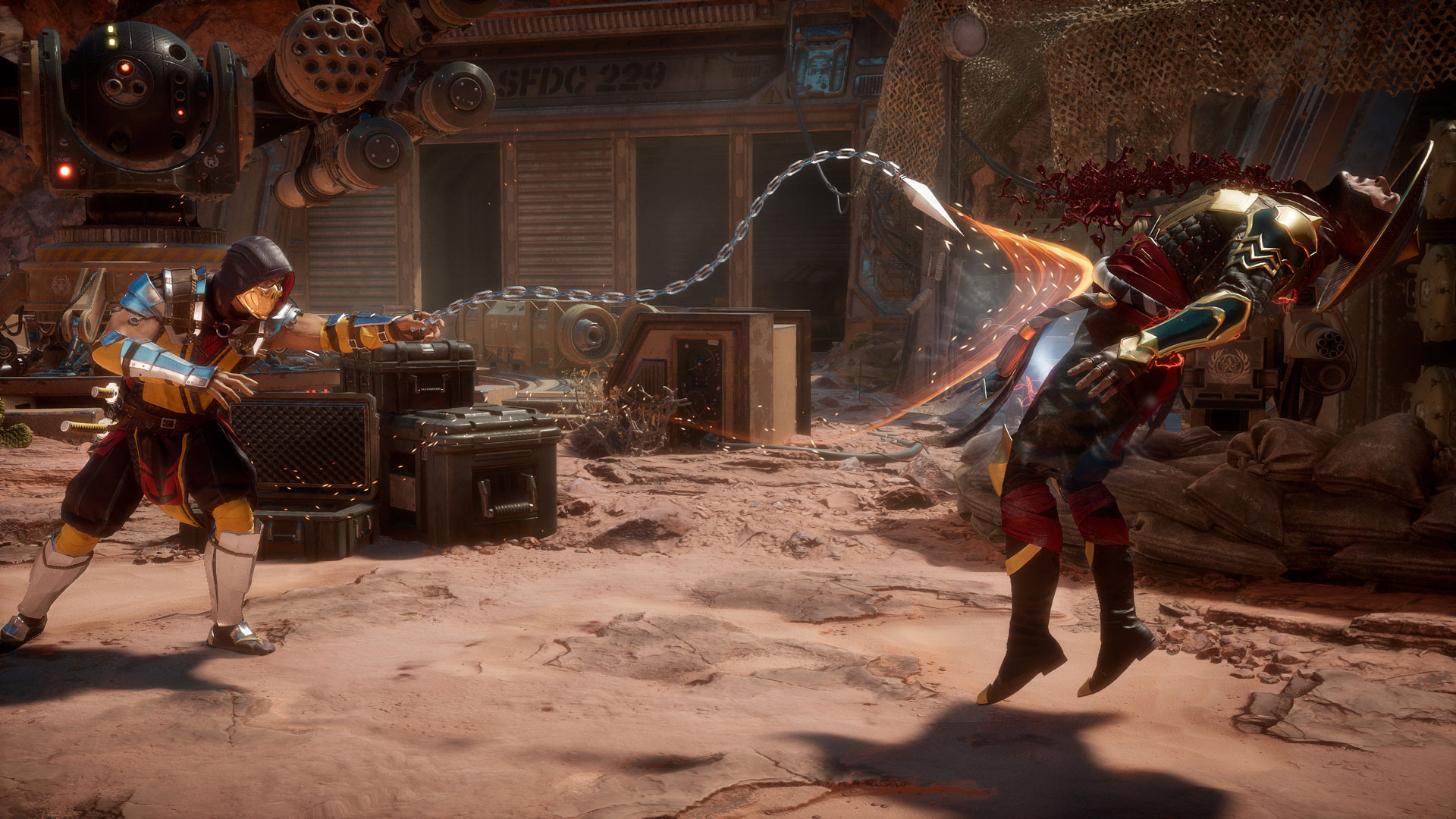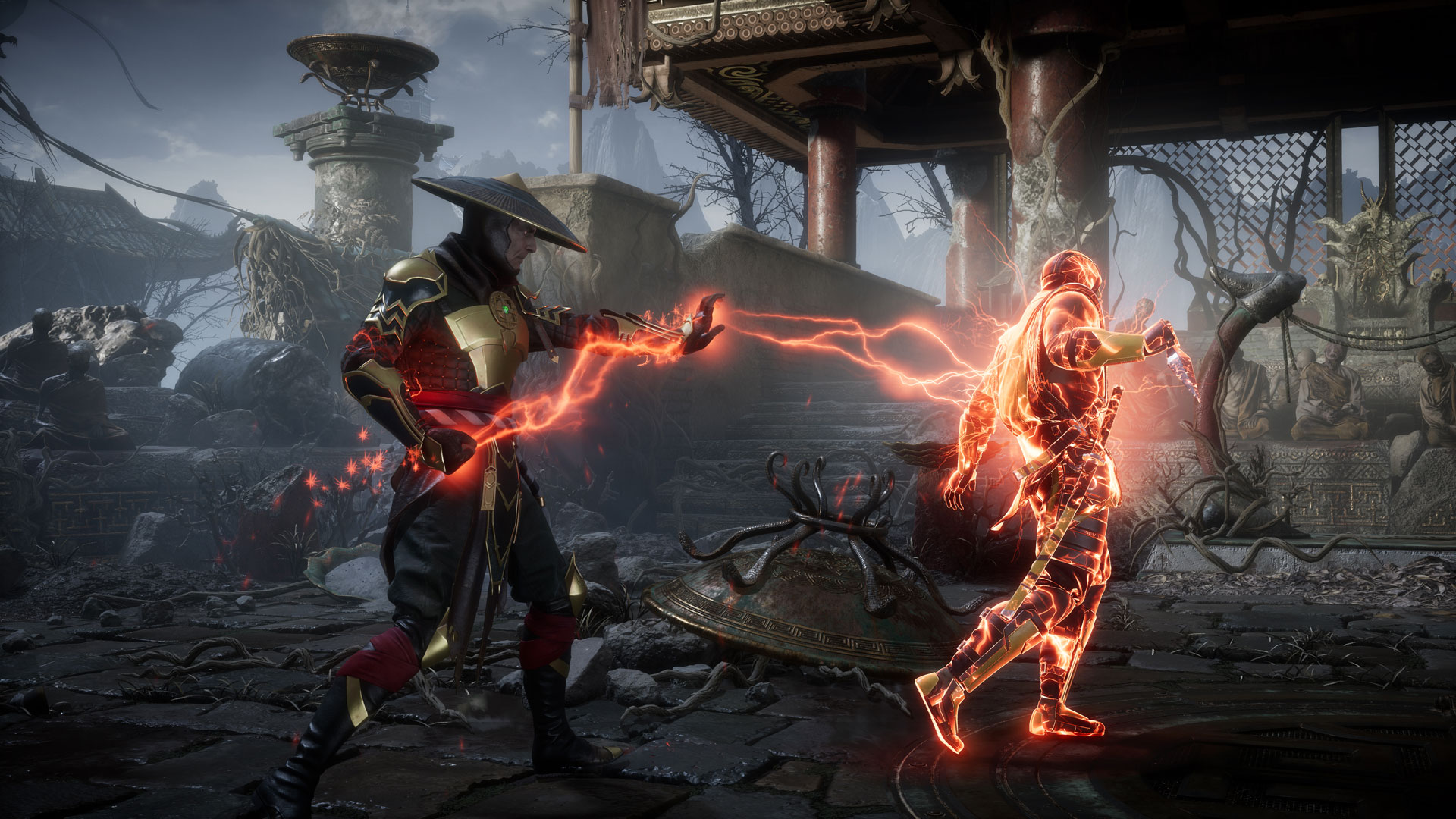 How to install
1- Run the installer as administrator
2- Click on page
3- Press the up arrow on your keyboard
4- Click Install
5- Click Continue
6- Select installation destination
7- Click Next
8- Select component
9- Install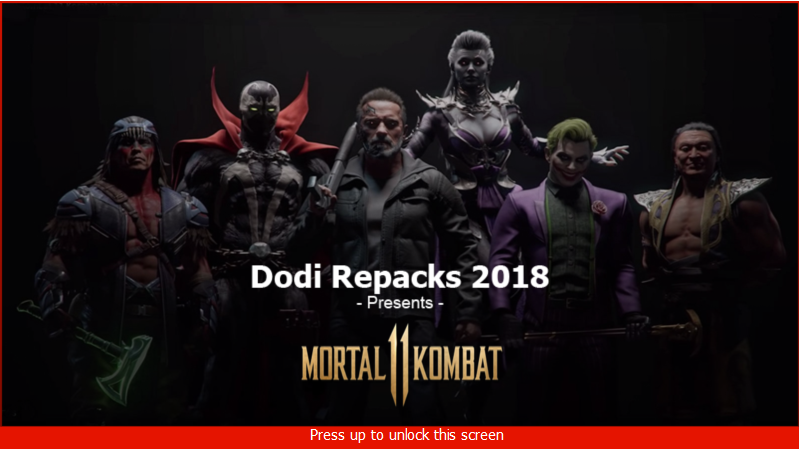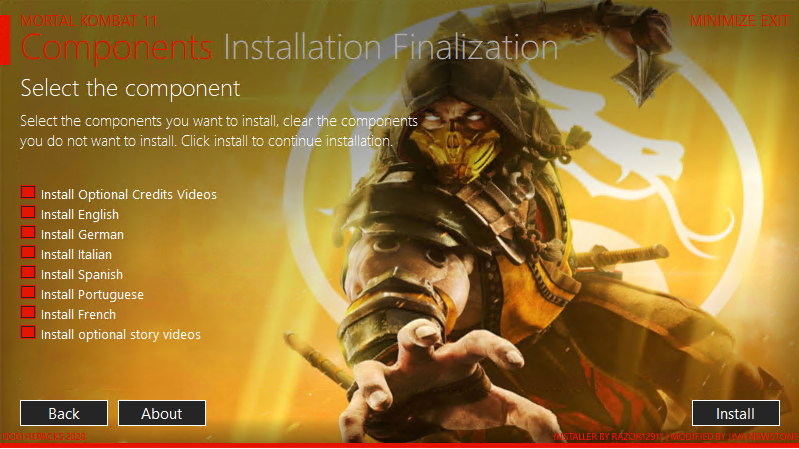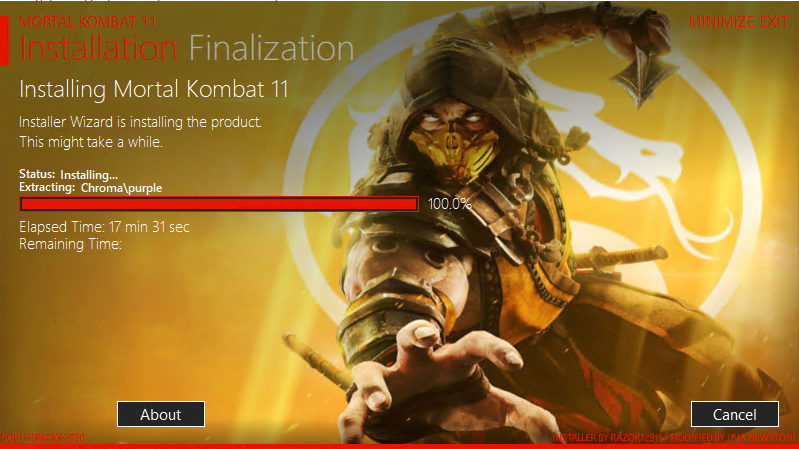 DLCs

• Shao Kahn (Mortal Kombat 11 Shao Kahn)
• Frost (Mortal Kombat 11 Frost)
• Kombat Pack (Mortal Kombat 11 Kombat Pack)
• Kold War Skarlet (Mortal Kombat 11 Kold War Skarlet)
• Cangaceiro Kano (Mortal Kombat 11 Cangaceiro Kano)
• Gold Demon Scorpion (Mortal Kombat 11 Gold Demon Scorpion)
• Ninja Mime Johnny Cage (Mortal Kombat 11 Ninja Mime Johnny Cage)
• Shang Tsung (Mortal Kombat 11 Shang Tsung)
• Klassic Ninja Skins (Mortal Kombat 11 Klassic Arcade Ninja Skin Pack 1)
• Shang Tsung Movie Skins
• Nightwolf (Mortal Kombat 11 Nightwolf)
• Klassic Arcade Fighter Pack (Mortal Kombat 11 Klassic Arcade Fighter Pack)
• War Games Sonya Blade
• Terminator T-800 (Mortal Kombat 11 Terminator T-800)
• Double Feature Skin Pack (Mortal Kombat 11 Double Feature Skin Pack)
• Cassie Quinn
• Masquerade Skin Pack (Mortal Kombat 11 Masquerade Skin Pack)
• Sindel (Mortal Kombat 11 Sindel)
• Gothic Horror Skin Pack (Mortal Kombat 11 Gothic Horror Skin Pack)
• Klassic Cassie
• The Joker (Mortal Kombat 11 The Joker)
• Time Lord of Apokolips Geras
• DC Elseworlds Skin Pack (Mortal Kombat 11 DC Elseworlds Skin Pack)
• Spawn (Mortal Kombat 11 Spawn)
• Hellspawn Jacqui
• Matinee Skin Pack (Mortal Kombat 11 Matinee Skin Pack)
• Mortal Kombat 11: Aftermath + Kombat Pack Bundle
• Mortal Kombat 11: Aftermath
• Fujin (Mortal Kombat 11 Fujin)
• Sheeva (Mortal Kombat 11 Sheeva)
• Robocop (Mortal Kombat 11 Robocop)
• Aftermath Story
• Eternal Klash Skin Pack
• Thanks A Million Johnny Cage
• Summer Heat Skin Pack
• Klassic Femme Fatale Skin Pack
• All Hallows' Eve Skin Pack
Repack Features

Based on Based on Mortal.Kombat.11-EMPRESS ISO release: emp-mk11.iso (101.7 GB)
All released DLCs included
Game Version : V0.318-29-1000029-CL197487 / 09.29.2020
Language : English, French, Italian, German, Spanish – Spain, Arabic, Polish, Portuguese – Brazil, Russian, Simplified Chinese, Spanish – Latin America, Traditional Chinese
Audio: English, French, Italian, German, Portuguese – Brazil, Spanish – Latin America
Language can be changed in game settings and in (BinariesRetailsteam_api64.ini)
Selective Download Feature : you can skip downloading and installing story/campaign videos, credits videos, and voiceover packs you don't need
Repack Size : from 70.6 GB
Final Size : 103.5 GB
Lossless repack , Nothing removed OR  re-encoded
Install Time : 15 – 20 mins (so friendly install, no compress)
Repack By DODI
PZ SEED , DONT HIT & RUN

Selective Download

You can skip downloading some files , here is a list of selective items
credits.doi
optional-story-videos.doi
English.doi
French.doi
German.doi
Italian.doi
Portuguese.doi
Spanish.doi
Request a repack
https://dodirepacks.org/requests/
Download Mortal Kombat 11 – Premium Edition (V0.318-29-1000029-CL197487 / 09.29.2020 + All DLCs + MULTi12) (From 70.6 GB) (Super Fast Install) –