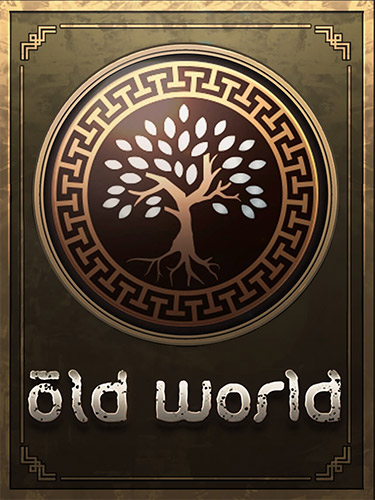 Year of issue : 1 July 2021
Genre: Strategy, Turn-Based, 4X
Developer: Mohawk Games
Publisher : Mohawk Games
Platform : PC
Publication type : RePack
Interface language : English
Voice language: English
Version : v1.0.53063
Tablet: Not required
SYSTEM REQUIREMENTS:
Minimum
Microsoft Windows 7 (64-bit)
Intel Core i3 2.5 GHz / AMD Phenom II 2.6 GHz or faster
Memory 4 GB RAM
Disk space 10 GB
Video card 1 GB VRAM / Nvidia 450 / AMD 5570 / Intel Graphics 530
GAME DESCRIPTION:
Conquer the ancient world in historical epic strategy game from Soren Johnson, lead designer of games such as Civilization IV and Offworld Trading Company. Each turn in the game is a year of a ruler's life, but all rulers are mortal, and which dynasty you leave behind is up to you …
Features of the game:
* Orders. Orders are a resource that you can use to issue commands to your nation. Instead of moving units separately each turn, as in traditional 4X games, here you can do this as many times as you like until the player runs out of orders. This resource can be spent in different ways: during battle, during construction, in events, diplomatically and more.
* Legitimacy. Each ruler must prove himself worthy of his throne. As soon as you realize your ambitions, complete the wonders of the world and gain fame (become a sage, avenger or a peacemaker), your legitimacy will increase – every year you will be able to give more and more orders and improve your position in society.
* Succession to the throne. Each turn in the Old World game is a year of the ruler's life. And every year counts, because all rulers are mortal. You need to have time to get a family and raise a successor so that he inherits the throne. And when the ruler leaves this world, the heir who ascended the throne will choose a new ambition to assert himself.
* Events. Old World has an extensive dynamic event system that generates a procedural storyline for your nation based on your decisions, achievements, and characters. The game features over 1000 unique events, many of which are created in the spirit of the historical events of that era. These events endow characters with different memories, traits and relationships, which can lead to subsequent events, so consider your decisions carefully.
* Ambition. Your dynasty will win if it realizes 10 ambitions – one more difficult than the other. They are dynamically generated in the events of the game and correspond to the wishes of the characters. Moreover, each game will be different, and only a wise ruler knows when to change course.
* Territories. Cities are formed from the connecting blocks of the territory – there is both the urban center and the countryside. Each upgrade requires a separate tile, including wonders and city buildings such as tombs, amphitheaters, and garrisons. The territory expands, depending on where on the map the player builds improvements and trains specialists.
Repack Features
– Based on Old.World.CODEX Iso Release
– Game version: v1.0.53063
– Language : English
– Repack Size : 2.6 GB
– Final Size : 7 GB
– Lossless repack , Nothing removed OR re-encoded
– Install Time : Less Than a Minute
Repack By DODI
PLZ SEED , DONT HIT & RUN
Request a repack
https://dodirepacks.org/requests/
Download Old World (v1.0.53063) –