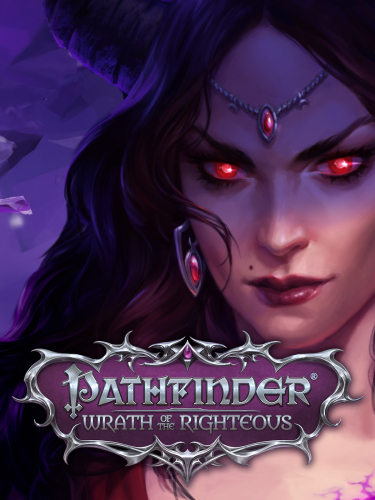 Year of release : 2 Sep. 2021
Genre: Adventure / RPG / Isometric / 3D
Developer: Owlcat Games
Language : MULTi6
Version : v1.4.0y
Crack: Present (FLT)
SYSTEM REQUIREMENTS:
Minimum system requirements:
– Requires 64-bit processor and operating system
– OS: Windows 7
– Processor: Intel Core i3-2310M 2.10GHz
– RAM: 6 GB of RAM
– Video card: Intel Intel HD Graphics 620
– Disk space: 36.9 GB
GAME DESCRIPTION:
Your path will lead you to the Worldwound, where the opening of a rift to the Abyss has unleashed all-consuming terror across the land. For over a century, the neighboring nations have fought fearlessly, trying to drive the enemy back — but to little avail.
Now, you have the chance to put an end to this conflict, but the path to salvation is far from clear-cut. Will you become a shining angel, backed by noble paladins? Or a powerful necromancer with hordes of immortal undead in your thrall? Or something else entirely? Lead your army and challenge mighty demon lords. Your crusade will set in motion a chain of events that will leave you — and the world itself — forever changed.
How to install
1- Run the installer as administrator
2- Click on the page
3- Press the up arrow on your keyboard
4- Click Install
5- Click Continue
6- Select installation destination
7- Click Next
8- Select a component
9- Install
Repack Features
Based on Pathfinder_Wrath_of_the_Righteous_The_Treasure_of_the_Midnight_Isles-FLT ISO
Game Version : v1.4.0y
DLCs
1725540=Pathfinder: Wrath of the Righteous – Digital Download
1725541=Pathfinder: Wrath of the Righteous – Premium Digital Download
1713800=Pathfinder: Wrath of the Righteous – Pre-order Bonus Pack
1882540=Pathfinder: Wrath of the Righteous – A Visitor from Distant Lands
2064590=Pathfinder: Wrath of the Righteous – The Treasure of the Midnight Isles
1694800=Pathfinder: Wrath of the Righteous – Commander Pack
1816820=Pathfinder: Wrath of the Righteous – Faces of War
1816821=Pathfinder: Wrath of the Righteous – Love Beyond Death
1889980=Pathfinder: Wrath of the Righteous – Inevitable Excess
1889981=Pathfinder: Wrath of the Righteous – Through the Ashes
1849470=Pathfinder: Wrath of the Righteous – Paint of War
Digital Bonus Content
– Digital map
– Pathfinder Wrath of the Righteous (Digital Soundtrack) (MP3)
– PF_WotR_Digital artbook
Language
– Interface: English, French, German, Spanish, Russian, Simplified Chinese
– Audio: English
– Language can be changed in game setting menu
Selective Download Feature: You can skip downloading and installing Digital Bonus Content
Repack Size : From 20.8 GB
Final Size : 36.9 GB
NOTHING is cut, NOTHING is recoded (FLAC Soundtrack Removed)
Installation time : 2 – 7 mins
Credits : Razor12911 for Xtool library
Greetings : ElAmigos, KaOsKrew, FitGirl
Repack by THE KNIGHT
PLZ SEED , DONT HIT & RUN
Backwards Compatibility
This repack is backwards compatible with my previous repack. data1.doi and data2.doi changed . You can rehash Optional-Bonus-Content.doi file
repacks-troubleshooting
Download Pathfinder: Wrath of the Righteous – Mythic Edition (v1.4.0y + 11 DLCs/Bonus Content + MULTi6) (From 20.8 GB) –