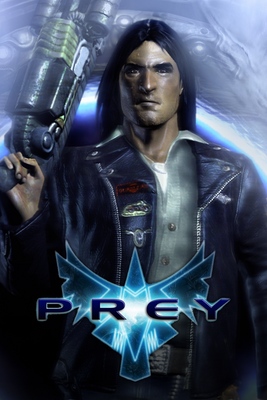 Title: Prey
Release date: July 11, 2006
Engine: id Tech 4
Composer: Jeremy Soule
Writer(s): David Freeman; Dean Orion; Gary Whitta
Developers: Human Head Studios, 3D Realms, Venom Games, Aspyr
Platforms: Microsoft Windows,
Tommy is a Cherokee garage mechanic who denies his past and is uncertain about his future. His world comes to a halt when he and his people are abducted to a menacing mothership orbiting Earth. Tommy taps his latent Cherokee spiritual powers to save himself, his girlfriend, and the planet.
Prey is a first-person shooter in which players enter a living spaceship which enslaves alien races and devours humans for lunch. Built on a heavily modded version of the Doom 3 engine, features include wall walking, gravity flipping, and intense single- and multi-player gameplay.
Repack Features

Based on DRM-Free release
Game version: v1.4
Use default.cfg file (Prey/base/default.cfg) to change resolution(r_aspectRatio 0 = 4:3, r_aspectRatio 1 = 16:9, r_aspectRatio 2 = 16:10)
Language : English
Repack Size : 1 GB
Final Size : 2 GB
NOTHING is cut, NOTHING is recoded
Installation time : a minute
Repack by DODI
PLZ SEED , DONT HIT & RUN
Request a repack
https://dodirepacks.org/requests/
Download Prey 2006 (v1.4 + Resolution Fix) –