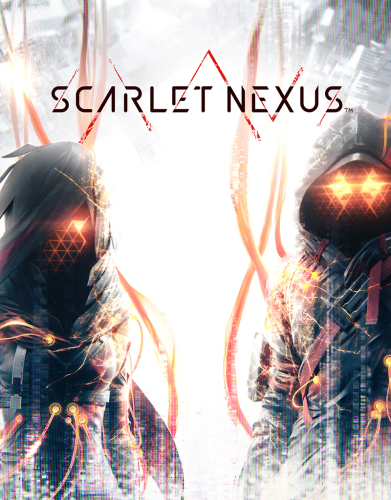 Release Date : June 25, 2021
Genre: Action / Adventure / RPG / Sci-fi
Developer: BANDAI NAMCO
Publisher : BANDAI NAMCO
Platform : PC
Publication type : RePack
Interface language : Russian / English / MULTi12
Voice Language: English, Japanese
Version : v1.02 / v1.02 HotFix
Tablet: Present (FAIRLIGHT)
SYSTEM REQUIREMENTS:
Minimum system requirements:
– Requires 64-bit processor and operating system
– OS: Windows 10
– Processor: Intel Core i5-3470 / AMD FX-8350
– RAM: 6 GB of RAM
– Video card: Nvidia GeForce GTX 760 / AMD Radeon HD 7970, DirectX 11
– Disk space: 16.7 GB
GAME DESCRIPTION:
In the far distant future, a psionic hormone was discovered in the human brain, granting people extra-sensory powers and changed the world as we knew it. As humanity entered this new era, deranged mutants known as Others began to descend from the sky with a hunger for human brains. Highly resistant to conventional attack methods, extreme measures needed to be taken to battle the overwhelming threat and preserve humanity. Those with acute extra-sensory abilities, known as psionics, were our only chance to fight the onslaught from above. Since then, psionics have been scouted for their talents and recruited to the Other Suppression Force (OSF), humanity's last line of defense.
Featuring a dual story, begin your adventure with either Yuito Sumeragi, an energetic recruit from a prestigious political family or Kasane Randall, the mysterious scout whose power and skill has gained great notoriety among the OSF. As their different experiences interweave with each other, it is only then that you will reveal the full story and unlock all the mysteries of a Brain Punk future caught between technology and psychic abilities in SCARLET NEXUS.
Repack Features
– Based on Based on SCARLET_NEXUS-FLT Iso Release: flt-scarlet_nexus.iso (15.7 GB)
– Optional update v1.02 HotFix (Thx To Chronos ) available after install in "Update (v1.02 HotFix) Build 6932234" folder but may break compatibility with future scene updates
– Missing Artbook added Thx to duyen911007 (CS.RIN Community)
– Game version: v1.02 / v1.02 HotFix
– DLCs:
1590551 = SCARLET NEXUS – Digital Artbook
1590560 = SCARLET NEXUS – Special Battle Attire Set -Red-
1590561 = SCARLET NEXUS – Pre-Order Bundle
1590562 = SCARLET NEXUS – Additional Attachment "The Other"
1590564 = SCARLET NEXUS – Ep! C Weapons Bundle
1590565 = SCARLET NEXUS – Brain Punk Bundle
– Language : English, French, Italian, German, Spanish, Japanese, Korean, Portuguese – Brazil, Russian, Latin America, Trad Chinese, Simpl Chinese
– Audio : English , Japanese
– Voice Language can be changed in game settings
– Interface Language can be changed in flt.ini in (ScarletNexusEngineBinariesThirdPartySteamworksSteamv147Win64)
– Repack Size : 11.55 GB
– Final Size : 16.7 GB
– Lossless repack , Nothing removed OR re-encoded
– Install Time : 4 – 10 mins
– Thanks to Razor12911 for Xtool Plugins
Repack By DODI
PLZ SEED , DONT HIT & RUN
Request a repack
https://dodirepacks.org/requests/
Download SCARLET NEXUS: Deluxe Edition (v1.02 / HotFix + All DLCs + Artbook + MULTi12) –