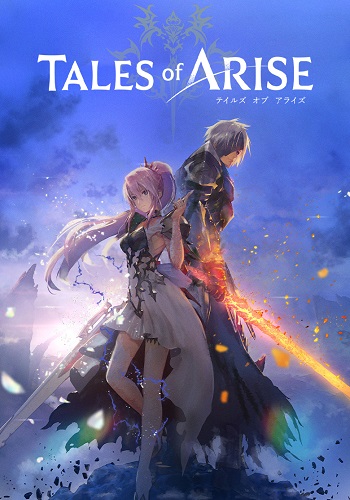 Release Date : September 10, 2021
Genre: Action / RPG / Fantasy / Open World
Developer: BANDAI NAMCO Studios Inc.
Publisher : BANDAI NAMCO Entertainment
Platform : PC
Publication type : RePack
Interface language : Russian, English, MULTi11
Voice Language: English / Japanese
Game version: Update 1 – Build 7243212
Tablet: Present (FLT)
SYSTEM REQUIREMENTS:
✔ Operating system: Windows 10 (64-bit)
✔ Processor: Intel Core i5-2300 or AMD Ryzen 3 1200
✔ Memory: 8 GB of RAM
✔ Video card: GeForce GTX 760 or Radeon HD 7950
✔ DirectX: Version 11
✔ Disk space: 45 GB
GAME DESCRIPTION:
Atmospheric shader and stunning nature
Thanks to the new shader, the graphics in the game resemble anime cartoons and watercolors in style. Nice looking characters travel the world filled with wonderful landscapes.
Living world around
The unique landscapes of the planet Dana change their appearance depending on the time of day. Cross the mountainous terrain, swim in the river, cook food and sit with friends around the fire. And then go to a new place, defeat the lord of a distant planet and free its inhabitants!
Stylish fighting techniques and battles
Thanks to the "Reinforced Strike" system, you can create whole chains of combos and powerful attacks together with other team members. Combine various moves, Empowered Attacks and Empowered Strikes, to take down your enemy!
Learn the history of the divided peoples of Dana and Rena.
The future of these worlds is in the hands of the main characters – Alfen and Shion. In the company of friends, they will be able to overcome difficulties and grow up before your eyes. The most important moments of the adventure are accompanied by stunning animations from ufotable studio.
How to install
1- Run the installer as administrator
2- Click on the page
3- Press the up arrow on your keyboard
4- Click Install
5- Click Continue
6- Select installation destination
7- Click Next
8- Select component
9- Install
Repack Features
Based on
1- Tales_of_Arise-FLT ISO Release: flt-tales_of_arise.iso (36.3 GB)
2- Tales of Arise DLC Unlocker-ANOMALY applied
3- Proper Controller Fix available after install in " _Cracks " folder (THX to THX to Goldberg / chronos)
4- Tales of Arise_Update_1_b7243212-RUI applied
5- Cracked exe added , made with steamless tool by at0mos
Game version : Update 1 – Build 7243212
DLCs
1202050 = Tales of Arise – Starter Pack
1202051 = Tales of Arise – Relief Support Pack
1202052 = Tales of Arise – Growth Boost Pack
1202053 = Tales of Arise – Premium Travel Pack
1202055 = Tales of Arise – Tales of Series Battle BGM Pack
1202062 = Tales of Arise – Collaboration Costume Pack
1202063 = Tales of Arise – 100,000 Gald 1
1202064 = Tales of Arise – 100,000 Gald 2
1202065 = Tales of Arise – 100,000 Gald 3
1202042 = Tales of Arise – School Life Triple Pack (Male)
1310370 = Tales of Arise – 100,000 Gald 4
1202030 = Tales of Arise – Premium Item Pack
1202031 = Tales of Arise – Premium Costume Pack
1202032 = Tales of Arise – +5 Level Up 1
1202033 = Tales of Arise – +5 Level Up 2
1202034 = Tales of Arise – +5 Level Up 3
1202035 = Tales of Arise – +5 Level Up 4
1202036 = Tales of Arise – +10 Level Up 1
1202037 = Tales of Arise – +10 Level Up 2
1202040 = Tales of Arise – Beach Time Triple Pack (Male)
1202041 = Tales of Arise – Beach Time Triple Pack (Female)
1109050 = Tales of Arise – Pre-Order Bonus Pack
1202043 = Tales of Arise – School Life Triple Pack (Female)
1202044 = Tales of Arise – Warring States Outfits Triple Pack (Male)
1202045 = Tales of Arise – Warring States Outfits Triple Pack (Female)
Languages :
– Interface Language: English, French, Italian, German, Spanish – Spain, Japanese, Korean, Portuguese – Brazil, Russian, Spanish – Latin America, Traditional Chinese
– Audio: English, Japanese
– Audio Language can be changed in game settings
– Interface Language changed according to your system language
– IF you want force a certain language, you have two ways:
A) –  Add parameter to game's desktop icon: -culture=en_us (for English) other languages: fr_fr, it_it, de_de, es_es, es_mx, ru_ru, ja_jp, pt_br, ko_kr, zh-Hant-TW
B)- Edit Engine.ini file (%LOCALAPPDATA%BANDAI NAMCO EntertainmentTales of AriseConfigWindowsNoEditorEngine.ini) , Line : Culture=en-US (THX TO infogram)
Repack Size : 26.6 GB
Final Size : 40 GB
NOTHING is cut, NOTHING is recoded
Installation time : 7 – 15  minutes
Credits : Razor12911 for XTool library
Greetings : ElAmigos, KaOsKrew, FitGirl, Masquerade
Repack by DODI
Please Seed, Don't Hit & Run
Request a repack
https://dodirepacks.org/requests/
Download Tales of Arise: Ultimate Edition (Update 1 – Build 7243212 + 25 DLCs + Controller Fix + MULTi11) –