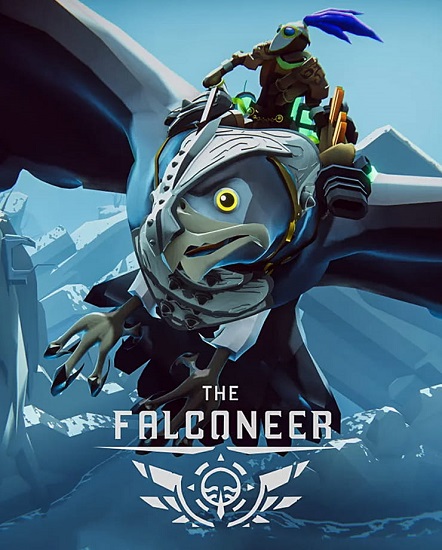 Release Date : November 10, 2020
Genre: Action | RPG | Flight | Open world
Developer: Tomas Sala
Publisher : Wired Productions
Platform : PC
Publication type : RePack
Interface language : Russian, English, MULTi11
Voice Language: English, French, German
Tablet: present (CODEX)
SYSTEM REQUIREMENTS:
OS: Windows 10 32bit
Processor: Intel Core i3 or equivalent AMD
RAM: 2 GB of RAM
Video card: NVIDIA GeForce GTX 660, AMD Radeon HD 6770
DirectX: Version 11
Disk space: 3 GB
Sound Card: DirectX Compatible
Optional: Microsoft Xbox Controller for Windows® (or equivalent) is recommended.
GAME DESCRIPTION:
The Falconeer is an open-world flying game with dynamic aerial combat and the opportunity to explore an incredible fantasy world that exists not only in the clouds, but also among the ocean depths.
Fly and explore: The Great Ursee is an ancient place where unseen beauty awaits among the clouds and in the depths of the waters. Admire the creations of human hands and natural wonders, look for treasures and lost technologies, face pirates and amazing creatures.
Wrong decisions and betrayals were woven into a knot for centuries until they led to a war of factions
Become a Horseman and fly to the skies on the back of a mighty war bird. Uncover secrets lost in the sea and join one of the factions or clans that have formed in the Great Ursee. You can choose one of the available Rider classes. Each class has its own characteristics, weapons and warships, which can be improved by winning battles, completing tasks, discovering secrets or using mutagens and spells. Take advantage of the currents and energy of the ocean to dive, dodge, flip and spin for your benefits.
Game features
Fast and hard air battles
The battles in Falconeer are fast, tough and devastating. The unique features of the fighting birds allow you to achieve an incredible level of control during combat and movement. Engage in epic battles with war falcons, sea dragons, rays and beetles.
Fractions
The powerful wealthy own fleets of airships under the command of horsemen to defend their domain. At the same time, the seeds of revolution are ripening among the poor. Join and support a faction by participating in missions that can change the fate of your comrades and your own.
Several epic storylines
Choose the biography of your unique character and build an unbreakable bond between the player and the bird by participating in one of several game campaigns. The plot unfolds in a world with many side quests and free exploration that you won't want to miss!
Improvements
Buy new weapons, armor, cosmetic items and mutagens to improve your bird at any cost.
Thomas Sala is an independent game artist and designer and one of the founders of the Little Chicken Game Company. Most gamers know him as the creator of a series of exotic mods for Skyrim called "Elsweyr Lunar Trails". Over the years in the industry, Thomas has developed a unique style that sets his games apart from others. He has worked on projects such as Rekt! (iOS / Switch), SXPD (iOS) and TrackLab (PSVR).
Repack Features

Based on The.Falconeer.The.Hunter-CODEX ISO Release: codex-the.falconeer.the.hunter.iso (1.1 GB)
DLC : 1516140 = The Falconeer – The Hunter
Language : English, French, Italian, German, Spanish – Spain, Japanese, Korean, Polish, Russian, Simplified Chinese, Traditional Chinese
Audio: English, French, German
Language can be changed in Game Settings
Repack Size : 775 MB
Final Size : 2 GB
NOTHING is cut, NOTHING is recoded
Installation time  15 – 20 Seconds
Repack by DODI
PLZ SEED , DONT HIT & RUN
Request a repack
https://dodirepacks.org/requests/
Download The Falconeer (+ The Hunter DLC + MULTi11) –