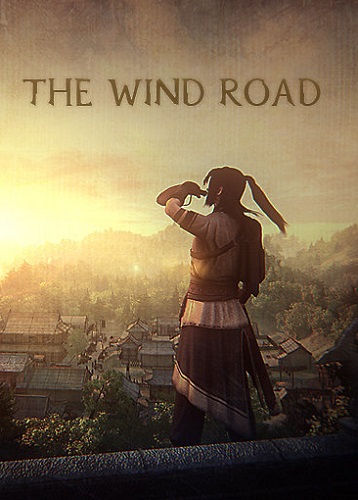 Release Date : July 9, 2020
Genre: Action, Adventure, Indie, RPG
Developer:甘肃 嘉 元 数字 科技 有限公司
Publisher : FHYX (凤凰 游戏)
Platform : PC
Publication Type : RePack
Language : English, Simplified Chinese, Traditional Chinese
Voice Language: Chinese
Game Version : v1.9.1
Tablet: Present (DARKSiDERS)
SYSTEM REQUIREMENTS:
OS: Windows 7 x64 Windows 10 x64
Processor: Intel Core i5 4590
RAM: 8 GB RAM
Video Card: NVIDIA GeForce GTX 760
Disk Space: 37 GB
GAME DESCRIPTION:
The Wind Road is a martial arts world built on the ancient Silk Road under the auspices of the supreme era. Cangwolves and barbarians have invaded Silk Road affairs for 100 years! Now that Chen Binshao wants to qualify for the Silk Road, 100,000 people will be caught.
At this time, the Great Buddhist Sutra was born, which became the key to changing the fate of Shazhou and even the whole Longyu Business Road. The barbarians strictly guarded the monk (messenger) to send the scriptures to court. Initially, the main character's mission was to help the accompanying monks (letter envoys) to Jianghu complete the mission, but after ten days of various setbacks, the main character gradually revealed the secret of the Great Sutra!
In the end, according to the choice of fate, the main character had to take on a mission, become a real hero and take the first step to put an end to chaos.
How to install
1- Run the installer as administrator
2- Click on the page
3- Press the up arrow on your keyboard
4- Click Install
5- Click Continue
6- Select installation destination
7- Click Next
8- Select a component
9- Install
Repack Features
Based on The.Wind.Road.v1.9.1-DARKSiDERS ISO
Game Version : v1.9.1
Language : English, Simplified Chinese, Traditional Chinese
Audio : Chinese
Repack Size : 17.2 GB
Final Size : 36.8 GB
Lossless repack , Nothing removed OR  re-encoded
Install Time : 3 – 7  mins
Credits : Razor12911 for XTool library
Greetings : ElAmigos, KaOsKrew, FitGirl, Masquerade
Repack By DODI
PLZ SEED , DONT HIT & RUN

[
Request a repack
https://dodirepacks.org/requests/
Download The Wind Road (v1.9.1 + Bonus Content + MULTi3) –