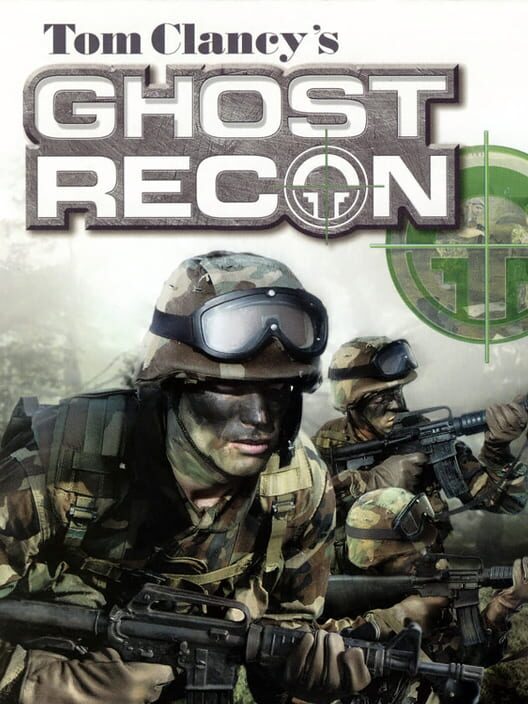 TITLE: Tom Clancy's Ghost Recon®
GENRE: Action
DEVELOPER: Red Storm Entertainment
PUBLISHER: Ubisoft
RELEASE DATE: 13 Nov, 2001
Eastern Europe, 2008. War has broken out on the borders of Russia and the fate of the world hangs in the balance. That's when the call goes out for the Ghosts—an elite handful of specially trained Green Berets, armed with the latest technology and trained to use the deadliest weapons. Their mission: Spearhead the way for a NATO peacekeeping force, and keep the lid on the conflict before it mushrooms… literally.
All the realism, sweat, and fear from the Game of The Year: Award-winning tension and deadly realism on tomorrow's battlefields.
Multiplayer: Online or LAN multiplayer with up to 36 players.
Weapons: Standard and special-issue weapons like the M16A2, the M4 carbine, and the fearsome and deadly OICW.
Gameplay: The total combat experience that teaches a deadly, realistic lesson in how to fight on tomorrow's battlefields.
Includes: 23 single-player missions, 11 multiplayer maps, and six multiplayer modes.
Repack Features

This repack includes Tom Clancy's Ghost Recon, Desert Siege, and Island Thunder
Game vsrsion : v1.4
Languages: English
Repack Size : 631 MB
Final Size : 2 GB
Lossless repack , Nothing removed OR re-encoded
Game archives are not opened
Install Time : few deconds
Repack By DODI
PLZ SEED , DONT HIT & RUN
PLZ SEED , DONT HIT & RUN
Request a repack
https://dodirepacks.org/requests/
Download Tom Clancy's Ghost Recon Gold Edition (v1.4) –