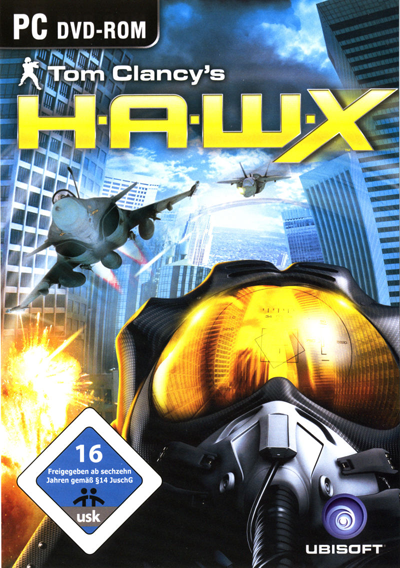 Title: Tom Clancy's H.A.W.X
Release date: March 3, 2009
Composer: Tom Salta
Developers: Ubisoft Romania, Gameloft, Ubisoft Ukraine
Publishers: Ubisoft, Gameloft
Genres: Action game, Simulation Game, Combat flight
Platforms: Microsoft Windows
The story of the game takes place during the time of Tom Clancy's Ghost Recon Advanced Warfighter 2. H.A.W.X is set in the near future where private military companies have essentially replaced government-run military in many countries. The player is placed in the shoes of David Crenshaw; an elite ex-United States Air Force pilot who was recruited by one of these corporations, fighting whomever and whenever he is told to. Crenshaw later returns to the Air Force together with his team, trying to prevent the PMC from initiating a full-scale attack on the United States.
Repack Features

Game version: v1.02
Language : English
Repack Size : 3.4 GB
Final Size : 7 GB
NOTHING is cut, NOTHING is recoded
Installation time  2 – 3 mins
Repack by DODI
PLZ SEED , DONT HIT & RUN
Request a repack
https://dodirepacks.org/requests/
Download Tom Clancy's H.A.W.X (v1.02) –