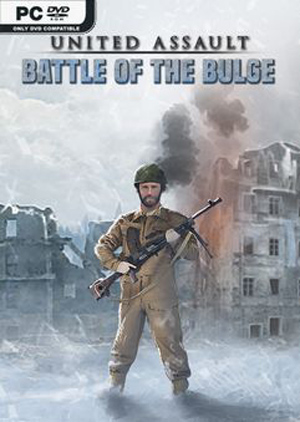 TITLE: United Assault – Battle of the Bulge
GENRE: Action, Indie
DEVELOPER: Polygon Art, Enigma Entertainment
PUBLISHER: Polygon Art Publishing
FRANCHISE: United Assault
RELEASE DATE: 18 Aug, 2022
Description
United Assault – Battle of the Bulge is an open world rogue lite FPS set in 1944's depiction of the Ardennes.
As a british paratrooper you are assigned to a mission, few would qualify for. You are tasked to infiltrate enemy territory and locate, infiltrate and destroy one of germany's secret V2 factories in the Ardennes. You'll come along heavy enemy resistance, try to weaken their defense by destroying their tanks, equipment and by gathering secret documents.
If you fail – everything is lost! If you succeed – claim your awards!
How to install
1- Run the installer as administrator
2- Click on the page
3- Press the up arrow on your keyboard
4- Click Install
5- Click Continue
6- Select installation destination
7- Click Next
8- Select component
9- Install
Repack Features
Based on United Assault – Battle of the Bulge Steam Release [19.08.2022] [Build 9322516] + Mr_Goldberg Emu, Thanks to Haoose
Game version : v1.0.0 – Build 9322516
Languages : English
Repack Size : 3.3 GB
Final Size : 4.7 GB
NOTHING is cut, NOTHING is recoded
Installation time : 5 – 10 mins
Credits : Razor12911 for oodle library
Greetings : ElAmigos, KaOsKrew, FitGirl
Repack By THE KNIGHT
PLZ SEED , DONT HIT & RUN
Download United Assault – Battle of the Bulge (v1.0.0 – Build 9322516) –